Greene County Illinois Hunting Lease - Property #4628
This lease may not be available,
but we have tons of other great
hunting leases! Click the link
below to quickly narrow your
search by State and County.
Leased

 Property #:
4628
 Acres:
40
Certified Check/Money Order Price:

Leased
 Max Hunters:
2
Credit/Debit Card Price:
Leased
 
     
  Where is Greene county, Illinois?

Hunting Land for Lease Details: This hunting lease is leased and not available. This 40 acre farm is a travel corridor to and from the crops. To the North of the property is a bedding area and the deer are using the timber on this property to travel to and from the crops. They are not just coming for the crops but inside the timber is a creek that the deer are using quite a bit. .

When I first drove up to this farm my initial thoughts were--I may not even list this farm, UNTIL I started walking it. The amount of deer sign was unreal for the amount of timber this farm has. There are well traveled trails, numerous rubs and deer tracks all over. Then, when I come across stand locations and I knew this little farm could be a sleeper where one could take a very nice buck. Plus this farm is Greene County and you never know when that big IL buck will appear. This little 40 acres could be a real sleeper!

*Lease runs from 1 April through 25 January to cover spring turkey.



Photos & Maps
Click on thumbnail to view enlarged image. Click on large image to view original size.
Maps are deemed to be accurate, but consider them approximate.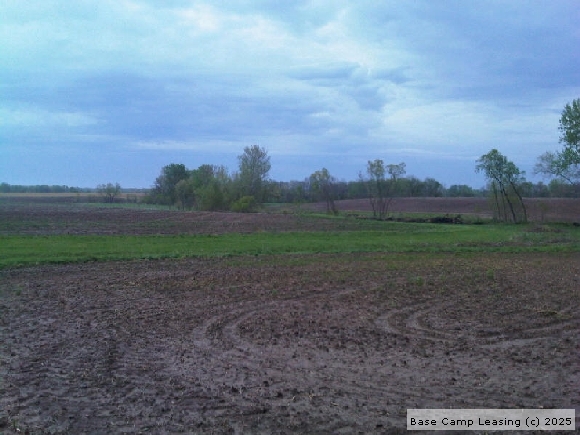 BaseCampLeasing.com: 40 acre Greene County, Illinois recreational hunting lease, with hunting and fishing leases across the midwestern, eastern and southern United States.
Toll Free: 866-309-1507 | Phone: 317-576-9520
Base Camp Leasing 10412 Allisonville Road, Ste. 101, Fishers, IN 46038


Copyright© 2013 by Base Camp Leasing